New AMD Ryzen Embedded Processors Boost Performance by up to 81%.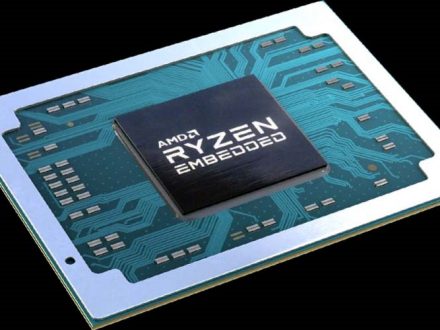 The R2515 processor boosts CPU and graphics performance to that level versus the comparable R1000 series model.
AMD has introduced new mid-range processors. These are the second-generation Ryzen Embedded R2000 Series, which double the number of cores compared to previous alternatives.
Aimed at thin-client equipment and industrial, robotics, machine vision and internet of things systems, they combine the Zen+ core architecture with AMD Radeon graphics and offer support for dual-channel DDR4 memory up to 3200 MT/s. In addition, they are capable of powering up to four independent displays with 4K resolution.
The new R2000 series processors are scalable up to four Zen+ CPU cores with eight threads, 2 MB of L2 cache and 4 MB of shared L3 cache.
The R2515 model excels by raising its CPU and graphics performance by 81 percent over the comparable R1000 series processor.
"For industrial applications such as robotics and machine vision, as well as thin clients and mini PCs, the Ryzen Embedded R2000 Series raises the bar for performance and functionality," says Rajneesh Gaur, general manager of AMD's Embedded and Adaptive Computing Group.
This series "offers system designers more performance, optimized power and better graphics," Gaur notes, "all with a seamless upgrade path."