OKTA – The World's Best Identity Platform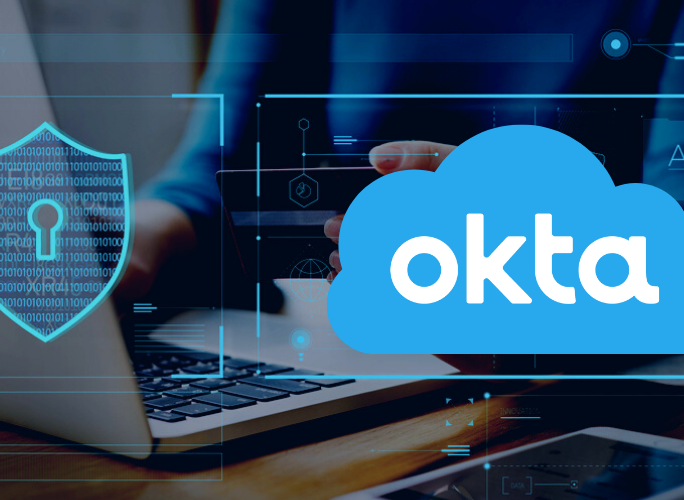 Ranked as a "Leader" multiple times by key analysts. More than 15,800 customers trust OKTA to protect digital interactions and accelerate innovation.
Even the longest journey begins with a secure identity – Give your innovation capabilities the edge with Okta's leading identity and access management for your employees. Okta is the foundation for secure connections between people and technology. By leveraging the cloud, Okta enables access to any application on any device, at any time, while enforcing strong security measures. For IT teams, Okta provides a single console from which to manage identity, devices, and access for all their users. Okta has been recognized as a leader in identity management by the Gartner Magic Quadrant and Forrester Wave.
With Okta, you can achieve maximum protection and the best possible support for your employees, contractors, and partners. Enable an all-around user-friendly and secure digital experience. Protect your employees wherever they are – and use all the tools to fully secure cloud journeys. Here's an overview of the key capabilities of Okta Workforce Identity:
– Trust at Work
Set the stage for a secure hybrid workforce.
– Zero-trust security model.
Prevent data leaks long before they can occur.
– Increase agility during mergers and acquisitions (M&A).
Centralized IAM and user access from day one.
– Reduced IT friction
Reduced costs and more enterprise-wide innovation.
– The move to the cloud
Modernizing IT without the usual hassles.
Identity for all your workforce use cases: by combining Okta's employee identity solutions, you get security, scalability, reliability, and flexibility for your applications.
– Single sign-on: Provide secure and intelligent access to your employees. A secure cloud-based single sign-on solution that your IT and security departments and users will love.
– Advanced Server Access: Use server access controls that are as dynamic as your multi-cloud infrastructure.
– Universal Directory: Use one directory for all your users, groups and devices
– Adaptive multi-factor authentication: Provide secure and intelligent access to your employees and customers
– Lifecycle Management: Manage provisioning like a pro with easy-to-implement automation.
– Access Gateway: Provide modern identity to on-premises applications and protect your hybrid cloud
– API Access Management: APIs are the new shadow IT. Securing them is a top priority to avoid API compromises.
Optimize your technology stack for your needs
With Okta Integration Network, you can securely deploy and automate any on-premises and cloud-based technology. A comprehensive set of more than 7,000 integrations is available for this purpose.
Thousands of organizations around the world rely on Okta for their employee identity management needs
Case Study: Pret A Manger – How the UK's most popular café chain is driving innovation and efficiency across 573 stores worldwide thanks to Okta
Case Study: KWS: Harvesting efficiencies globally with a down-to-earth IT strategy
Case Study: Just Eat Takeaway.com: Fast and Secure Growth for a Lasting Leadership Position in the World of Online Food Delivery Services