Pixar Uses VAST Data For its New Film "Elemental"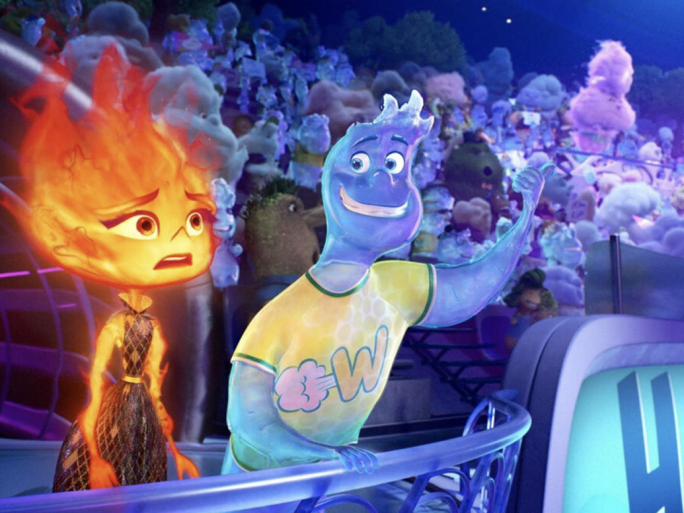 Pixar made its first use of the data platform for new animation techniques with volume-intensive rendering for the film "Soul".
"Elemental" required a new way of scaling the detailed and data-intensive characters and environments. Unlike the geometric surfaces and materials used in previous Pixar projects, the broad-based volume-intensive animation methods for "Elemental" created six times the data scale and computational overhead of "Soul".
By moving 7.3 petabytes of data into a single cluster for data storage, managed via a high-performance namespace based on low-cost Flash elements, the data platform now provides real-time data access. On this basis, it ensures that Pixar's render farm is constantly busy while enabling improved control and evaluation of all processes. This also enables simplified collaboration and development across multiple productions running simultaneously. And it also provides Pixar with the necessary elements to use AI and Deep Learning in future films.
Optimised data access
"To continue delivering new stories, stunning visual environments and unforgettable characters, we need the most innovative technologies in the industry.
They help us bring the animators' visions to life," said Eric Bermender, Head of Data Center IT Infrastructure at Pixar Animation Studios."Elemental is the most technically advanced film Pixar has ever made.But with the data platform, we were able to go beyond our previous level of animation and consider new techniques. Until now, no one had thought of such a thing in our company because we simply didn't have the resources. VAST's technology has now enabled us to change the way we store and access data. At the same time, it has opened the door to new possible representations of images."
The computational requirements for "Elemental" required fast and simultaneous data access from hundreds of thousands of processors used in the rendered image representations. VAST delivered fast, uninterrupted performance, even during the film's peak workload, which required nearly two petabytes of data capacity at one time (unlike previous films in the last five years, which required only about 300 to 500 terabytes of capacity).
Improved operational resilience
With different productions in different rendering stages at any given time, Pixar relies on the data platform to manage the scale requirements of multiple films in parallel.
VAST gives these workflows the uptime needed to meet Pixar's extensive production schedules and release deadlines.
The parallel data access, high performance and scalability of the data platform enabled Pixar to render nearly 150,000 image elements in Elemental alone.These help to give the brilliant characters and spectacular environments a new and unique look.Pixar needs the particularly fast data processing especially for new animation techniques based on training models for machine learning and deep learning in order to use them adequately for automated and improved production processes.