Prosegur Crypto Announces the Creation of a Digital Asset Custody Bunker in Brazil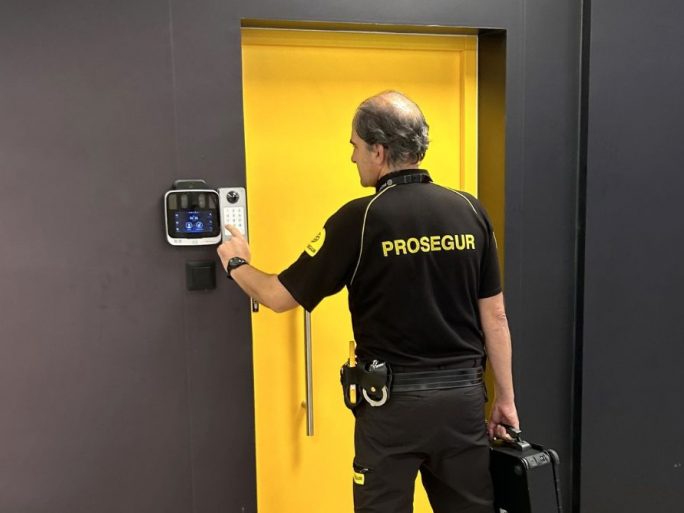 Prosegur Crypto's digital asset safekeeping bunker combines physical security and digital protection
Prosegur Crypto advances its international expansion strategy with the announcement of a new digital asset safekeeping bunker in Brazil, marking its second step into the world of cryptocurrencies. This is in addition to the first bunker that opened in Madrid in 2021.
Prosegur Crypto's expansion in Latin America reinforces its leading position in institutional digital asset custody. This comes at a time when the cryptoasset industry is experiencing rapid growth in the region, driven in part by the implementation of regulatory frameworks that attract financial institutions.
Physical security and digital protection
The digital asset safekeeping bunker represents a unique combination of physical security and digital protection for financial institutions looking to offer cryptocurrency safekeeping services to their clients. This includes the ability to conduct payment and trading transactions, backed by Prosegur Crypto's investment in Minos Global last May.
Prosegur Crypto's goal with this initiative is to control 50% of global operations from Brazil. The company relies on proprietary cold storage technologies, a solution that guarantees the highest levels of security and availability for high-value digital assets. All cryptocurrencies are stored in cold wallets, keeping customers' private keys offline and offline.
The bunker will have more than 100 protection measures distributed in 6 layers of security in the chain of custody of digital assets. In addition, thanks to a 1-1 custody based on blockchain technology, client assets are not used or moved for any purpose other than custody.
José Ángel Fernández, Executive Chairman of Prosegur Crypto and Corporate Director of Innovation at Prosegur Cash, expressed his enthusiasm for this milestone, highlighting that the new custody bunker in Brazil marks a significant step, expanding the digital asset custody offering to Latin America with the same excellence and expertise of the traditional custody service. The company's priority is to ensure that the security of digital assets is never compromised.