Retail Industry to Generate $130 Billion by 2025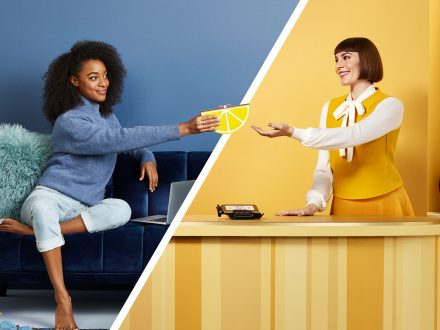 Criteo and The Trade Desk will be the main beneficiaries of the growth of retail advertising.
According to a recent Morgan Stanley report, the retail industry will generate $130 billion by 2025. The report states that ad tech companies that help retailers build retail media businesses will take $26 billion of that market. Criteo and The Trade Desk are the two companies that will benefit most from this growth, according to the report.
By 2025, retail advertising will be a $130 billion industry, with retailers taking $104 billion and ad tech companies working with those retailers taking $26 billion.
Morgan Stanley analysts explain that retailers such as Amazon, Walmart and Target will significantly drive the advertising industry in the coming years. Retail advertising took in $80 billion last year, excluding China, and will account for 25% of online ad spending by 2025. In addition, retail media will drive 45% of new online spending by 2025.
A few beneficiaries
Morgan Stanley identified Criteo and The Trade Desk as the biggest winners in retail advertising growth, aside from Amazon. Both companies help retailers sell ad space and manage the data that advertisers use to target their ads. Criteo works with retailers to drive ads both on and off retailers' e-commerce sites and is expected to capture 15% of the ad market on e-commerce sites by 2025.
The Trade Desk is working with retailers to drive programmatic ads outside of retailers' e-commerce sites and is expected to have a 5% share of that market by 2025, according to analysts.
However expanding outside of e-commerce sites is a big challenge and there is no guarantee that The Trade Desk will be able to capture that market. "The technical and data security challenges are much more significant than for on-site ads," the analysts wrote in the note on off-site ads. "With this in mind, we will be closely monitoring advertiser feedback and any data points on The Trade Desk's ability to continue to scale retail media off-site."
It is important to note that neither Criteo nor The Trade Desk is positioned to be the dominant player in retail media. Amazon still controls 47% of the total retail advertising market and has its own ad tech and data tools, so it will remain the biggest player in this space, according to Morgan Stanley.
Despite this, retailers such as Walmart, Best Buy and Target will rely on companies such as The Trade Desk or Criteo to quickly build their own advertising businesses and compete with Amazon. This is because for most retailers working with a partner like The Trade Desk or Criteo is a more economically viable and attractive option, especially as many retailers are more comfortable sharing their data with them.