Samsung Introduces Second Generation of its SmartSSDs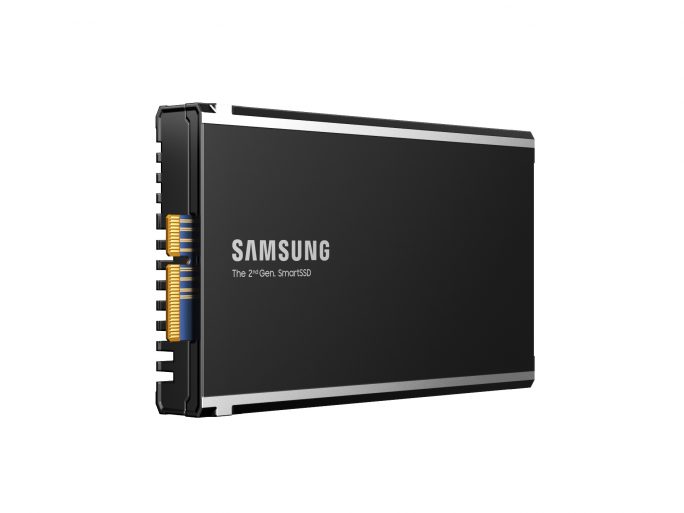 Samsung's proposal processes data directly, minimizing transfers between processor, graphics and RAM.
Samsung Electronics has already created the second generation of its SmartSSD storage technology, on which it is collaborating with AMD.
This device leverages AMD's Xilinx Versal Adaptive SoC and promises to "improve CPU efficiency and significantly reduce power consumption by efficiently integrating compute and storage functions in data centers".
So explains Sina Soltani, corporate vice president of AMD's Sales, AECG, Data Center and Communication group.
SmartSSD incorporates data processing functionality. By processing data directly, it minimizes transfers between processor, graphics and RAM and thus avoids bottlenecks.
Compared to conventional data center SSDs, it promises reductions of 50% in processing time for database queries, 70% in power consumption and 97% in CPU usage.
"With the enhanced processing functionality of the second-generation SmartSSD, Samsung will be able to easily address the growing needs of customers in the video transcoding and database industries as we push the boundaries of the next-generation storage market," says Jin-Hyeok Choi, director of Development and Product of Memory Solutions at Samsung Electronics.
The new SmartSSD targets environments that require processing large amounts of data, in the midst of the 5G and artificial intelligence era.