Snapchat Jumps from Mobile to Web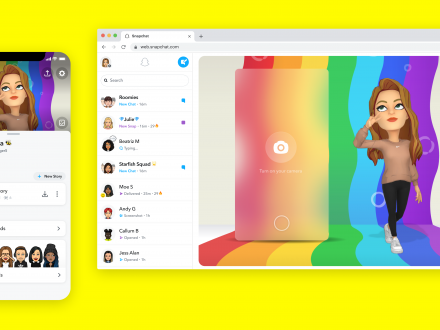 Users will be able to pick up their conversations on the computer right where they left off on the phone.
The Snapchat app, which is known for its ephemeral messages, is going one step further and coming to the web.
Snapchat+ users in the United States, Canada, United Kingdom, Australia and New Zealand can log in starting today at web.snapchat.com with their current username and password combination. Once inside, they will be able to pick up their conversations where they left off on mobile.
Features such as reactions and chat replies are retained in this larger screen version. It should soon be possible to send Snaps from the computer and use the lenses for video calls.
The intention of its creators is also to make Snapchat on the web available to the rest of the global community in the future.
"Given the large number of members the Snapchat community has, who spend a great deal of time online whether for learning, telecommuting, broadcasting or browsing, Snapchat saw an opportunity to make it easier for Snapchatters to stay connected throughout the day via Snapchat web," they explain.
On a security level, this version includes a privacy screen to hide the window with messages if clicked to execute another task.