"Digital Contract Management" Not To Be Ignored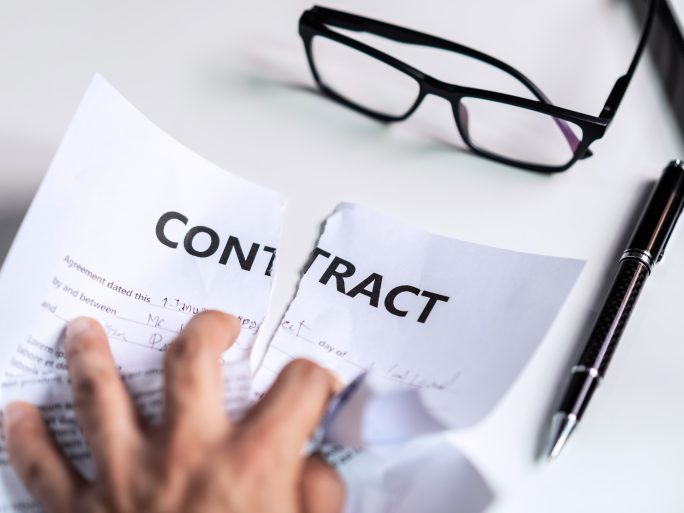 Digital, cloud-based contract management bundles all documents in one place and automates deadline management.
Contracts form the legal framework of every company. However, the existing contracts are usually distributed in several places in the company. The rights and obligations arising from the contracts are then usually only present in the minds of a few employees. Linkages and dependencies often remain unknown across departments.
This can have serious consequences: Because the existing agreements result in a variety of obligations to act: When do I have to terminate or extend which contract? When do I have to renegotiate which prices? When do insurance policies or user contracts expire? Where do changes arise, for example due to new or amended laws? The renewal of the GDPR or the introduction of the new supply chain due diligence law (LkSG) are current cases that can have far-reaching consequences for all parties involved.
Automatic deadline management
Intelligent contract management software helps to get a grip on contracts. It keeps all affected employees up to date on the status of contracts – and the resulting obligations and changes. This ensures compliance with contractual obligations and prevents contractual penalties, loss of certifications or payment of damages.
One of the biggest pluses of digital, cloud-based contract management is that all documents are bundled and stored in one place. In addition, contracts are linked to the calendar. The contract management software includes deadline management and automatically transfers all deadlines to the linked Microsoft Outlook calendar and reminds of each upcoming deadline with email notifications as well as push messages on the mobile device.
Artificial intelligence classifies contracts
"We also use artificial intelligence (AI) in our software," says Robin Schmeisser of Fabasoft. After simply uploading documents via drag-and-drop, the software recognizes the text contained even in scanned documents thanks to OCR (Optical Character Recognition) technology. This enables all content from the archive to be retrieved using semantic full-text search. "The AI then independently takes over the classification according to contract type as well as the readout of relevant information such as contract partner, contract amount or contract deadlines," says Schmeisser.
Digital contract management also supports companies in amending contracts and developing new ones. For this purpose, templates and text modules are integrated into the system that have previously been created or checked by the legal department or legal advisors. This not only reduces the potential for errors and risks, but also ensures the quality of the contracts created. The time travel function is similarly important. It enables all old contract versions to be called up and restored, thus creating maximum transparency in the contract creation process.