The Digital Dilemma: Complexity and Lack of Know-How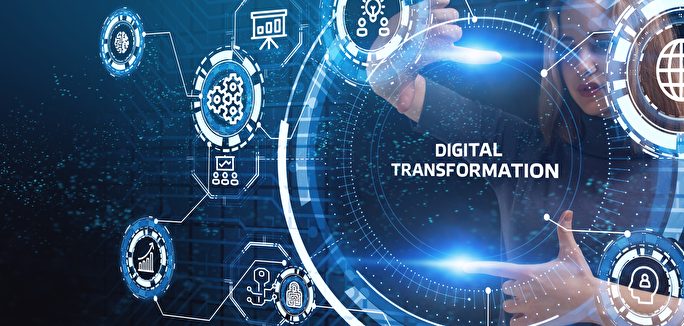 Digital transformation falters due to organisational and strategic failures of companies.
The necessity of digital transformation is undisputed. But despite high investments, disillusionment often prevails. "It mostly does not arise due to technical limitations, but because of organisational and strategic failures of the companies. Often, even important digital initiatives do not make it beyond the status of pilot projects," says Jochen Ditsche, Partner at Roland Berger. The strategy consultancy conducted the study "The digital dilemma – Why companies struggle to master digital transformation".
According to Jochen Ditsche, it is not uncommon for companies to lack influential advocates who can demonstrate the benefits and opportunities of the projects. "That is why these projects fail due to a lack of resources to implement them on a large scale. Leaders need to have internalised digital transformation. Only then will their company be attractive to digital talent, stand out from the competition, drive revenue growth or achieve further savings."
Outdated IT systems and inflexible processe
Across industries, 68 per cent of companies surveyed say the digital dilemma applies to them and they are not advancing well with the digital transformation. The main reasons for this are a lack of technological know-how (62 percent) and inadequate management of the digital portfolio (46 percent). 60 percent of those surveyed describe their company's IT systems as complex, three quarters of them even consider them to be no longer manageable. Only six percent of those responsible say their systems are lean and easy to manage.
Another decisive factor – and often a hurdle – for digital transformation is the workforce. According to 69 percent of respondents, their teams are not able to collaborate across departments, either because they lack the right skills or because of the company culture. In addition, 70 per cent say they lack at least three technological expertise in the company: Enterprise Architects, Data Scientists and Back-end Developers. At the same time, such experts are hardly available on a tight labour market. And it is becoming increasingly difficult to retain employees with these areas of expertise.
Pillars of the digital transformation
According to the study authors, the transformation into a holistic digital organisation can succeed if companies build the following four pillars. First, it is important to develop a joint business and digital strategy that involves IT managers in the process right from the start. In this way, silos within the company can be broken down. The next building block is an effective operational model. To be successful, organisations need to be set up in an agile way and all processes need to be aligned. A crucial point here is the early introduction of portfolio management bodies that allocate resources and lead all digital, business and IT processes.
Furthermore, the human resources policy should focus on activating, attracting and retaining employees. For example, an annually updated human intelligence map that shows the need and supply of critical skills can help. This can identify impending gaps and invest in training or additional positions at an early stage. Ultimately, a lean enterprise and data architecture that is modular and tailored precisely to the needs of the company is of great importance. The best results are achieved when companies first introduce data architecture principles and standards for this purpose and pursue a cloud-first strategy.