The Refreshed range of HP Z Workstations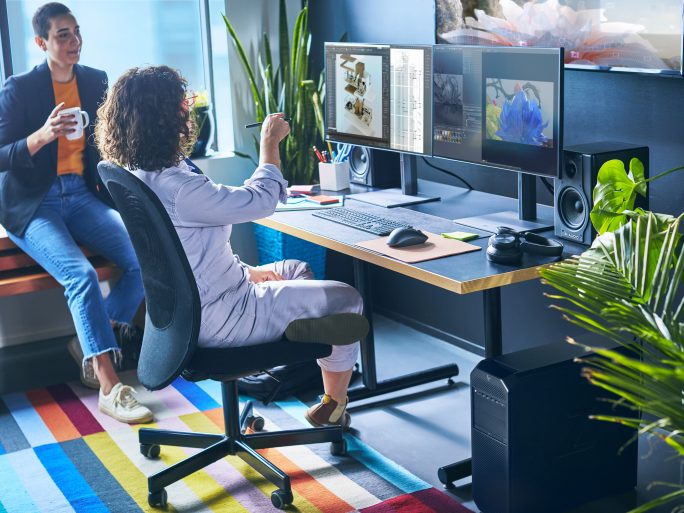 The new devices include the Z8 Fury G5 model with 56 CPU cores and four high-end GPUs.
HP is refreshing its Z line with high-performance desktop workstations for data-intensive workflows in entertainment, engineering, and other industries that require special computing power.
"The Z line by HP offers the best possible computing experience to drive new levels of speed, precision, and creativity," said Pablo Ugarte, general manager, Personal Systems, HP.
"HP's design engineering, coupled with the power of Intel and NVIDIA, provides the performance, scalability, and security our customers need to meet today's needs.
HP is introducing the Z8 Fury G5 workstation with 56 CPU cores and four high-end GPUs, which promises maximum performance with minimal heat and noise.
It features 2TB DDR5 memory, PCIe 5 expansion, and the ability to handle complex GPU Ray Tracing rendering, data science, machine learning, simulation, virtual production, and VFX tasks.
The other new products are the Z4, Z6, and Z8 desktops with different configurations to meet the challenges of each segment.
The HP Z8 G5 is a dual-socket device designed for fourth-generation Intel Xeon, with up to 64 cores between the two processors. It supports a pair of high-end graphics cards with 1TB of DDR5 memory and PCIe 5 expansion.
HP Z6 G5 has up to 36 processor cores, with Intel Xeon W-3400 in a single socket, three high-end graphics cards, 1TB of DDR5 memory, and PCIe 5 expansion.
HP Z4 G5 reaches 24 CPU cores, and offers two high-end GPUs and up to 512 GB of RAM, plus PCIe 5 expansion.