These are the Trends in Terms of E-Commerce Payment Methods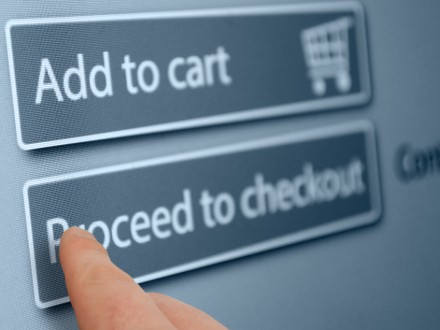 Bizum and "buy now and pay later" stand out as the most used electronic payment methods.
Electronic payment methods have evolved over the last few years to offer consumers a variety of methods that, in addition to giving them freedom and convenience in the transaction, allow them to approach different payment models, leaving behind both cash and traditional debit and credit cards.
From cell phones to smartwatches, through platforms such as Bizum or formulas such as "buy now and pay later", a wide range of offers has been generated, with its own trends.
According to a study prepared by Kantar for PayPal, 88% of Spanish SMEs consider that thanks to online sales they have been able to reach new consumers, and 72% of them are more likely to buy from a seller if the latter offers them the option of making the purchase through "buy now and pay later" models.
Although a satisfactory and progressive evolution in this regard had been underway for some time, it all came to a head with the pandemic, when digital commerce and e-payments became widespread throughout the world. The digital transformation that would have taken decades was achieved in just a few months.
All "thanks" to the pandemic
When the pandemic began, just over 51% of Spanish SMEs were using the online channel to sell their products and services, with just under half of them (21%) being forced to access these platforms precisely as a result of the pandemic. In any case, the experience was so positive that more than 84% of small and medium-sized companies point to online commerce as the one that will grow the most over the next few years.
In terms of payment methods, credit cards continue to be the preferred method of payment for 74% of Spaniards, but in a few years, they could be replaced by other methods such as payments through Bizum, a solution already used by 57% of the population. This platform has cornered others that had been established for some time, such as PayPal. But while it is being elucidated whether it can take over, the importance of Bitcoin and other cryptocurrencies is also emerging in some areas and transactions.
On the other hand, modalities such as "buy now and pay later" are attractive to 72% of Spanish consumers. These seem to be pushing traditional payment methods into the background, with contactless, payments from mobile devices and even virtual wallets and Bizum becoming more widespread.
Buy now, pay later
This formula is gaining more and more acceptance as it allows flexibility both in terms of payment terms and in the amount to be paid periodically. By adapting completely to the needs and possibilities of the user, and thanks to its complete adaptability, reports point to its broad prospects for use.
Bizum continues to grow
The arrival of Bizum in Spain in 2016 did not presage the rapid and widespread success it would achieve. If it had already reached 750,000 users in 2017, in 2018 it reached 1.3 million with a user market that has since managed to reach 20 million Spanish users.
This has been helped by the fact that almost thirty banking institutions in Spain have joined the platform, representing a market share of 95 %.