ThinkPad T16, T14s Gen 3 and T14 Gen 3, The Latest Laptops From Lenovo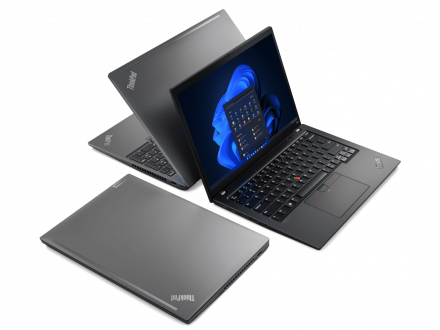 These computers run the Windows 11 Pro operating system and are available with either twelfth-generation Intel Core or AMD Ryzen PRO-6000 Series technology.
Lenovo brings out new laptops for sale. The Asian company introduces the ThinkPad T16, starting at 1399 euros, and upgraded versions of ThinkPad T14s and T14, starting at 1349 euros.
These devices are available with 12th generation Intel Core technology plus optional Intel vPro or the AMD Ryzen PRO-6000 Series with Microsoft Pluton security processor. This is combined with Intel Iris X e graphics with NVIDIA MX 550 or RTX 2050 or AMD Radeon 600M graphics.
Another difference is that ThinkPad T14 offers 39.3 Wh and 52.5 Wh battery options, while the T16 starts at 52.5 Wh and goes up to 86 Wh, for a battery life of more than 15 hours.
The ThinkPad T series models run Windows 11 Pro operating system and include technologies such as WiFi 6E, Cat16 4G wireless WAN or fingerprint recognition.
The upgraded ThinkPad T14s Gen 3 and T14 Gen 3 versions feature smaller bezels, with a screen-to-body ratio of up to 85%.
Display options vary by model. Lenovo offers brightness up to 500 nit with 4K resolution, Dolby Vision HDR support and low blue light technology. A 2.8K OLED option is available on ThinkPad T14s. There is also optional touch capability.
It should be noted that the ThinkPad T14 laptop is the first to market with a software human presence detection solution with ultrasound sensor from Elliptic Labs.