This is What the Filogic 880 and 380, MediaTek's First WiFi 7 Platforms, Look Like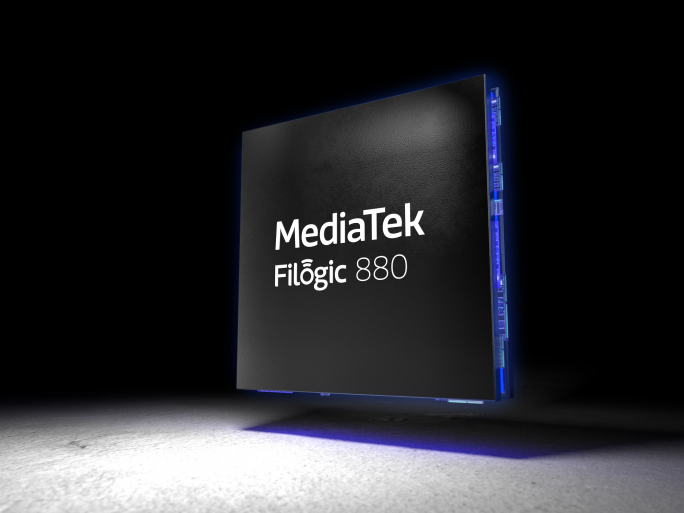 The Taiwanese company has made a double announcement: it also introduces the Dimensity 1050 mmWave chipset that allows connectivity with 5G phones.
Manufacturers are already unveiling their WiFi 7 solutions, with Qualcomm announcing the advancing FastConnect 7800 wireless plus Bluetooth connectivity system, and ZTE introducing the 50G PON-compatible ZXHN F9746Q optical network unit.
The latter is equipped with a MediaTek chipset, breaking into the WiFi 7 space with two distinct solutions.
The Taiwanese company has introduced the Filogic 880 and Filogic 380 platform solutions for high-bandwidth applications, aiming to revolutionize the technology connectivity market.
MediaTek expects that, with WiFi 7, wireless connectivity will serve as a "true wired/Ethernet replacement for high-bandwidth applications" in home networks, offices and industrial spaces.
"Our wireless connectivity solutions are designed to deliver the fastest performance using the most advanced technologies and represent MediaTek's commitment to driving WiFi 7 adoption in a myriad of new markets," states Hugo Simg, director of Business Development at MediaTek. "With Filogic 880 and Filogic 380, our customers can deliver fast, reliable and always-on connected experiences to meet the growing connectivity demands of the industry."
The Filogic 880 platform's scalable architecture combines a WiFi 7 access point with a host processor solution to enable router and gateway. Its 6-nanometer access point solution supports technologies such as 4096-QAM, 320 MHz, MRU and MLO, as well as OFDMA RU, MU-MIMO and MBSSID.
It supports up to 4×4 penta-band and 36 Gbps speed. And it offers different interfaces and peripherals to facilitate customization in designs. MediaTek's solution is not only intended for smartphones, but also for tablets, laptops, TVs, set-top boxes and OTT streaming devices.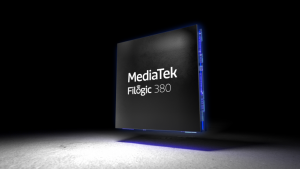 The Filogic 880 host processor includes quad-core Arm Cortex-A73 chip and advanced NPU. Features include an offload engine, cryptographic engine and support for high-speed interfaces.
Filogic 380 also works with WiFi 7 and targets consumer electronic devices. Another feature is Bluetooth 5.3 with LE Audio.
This second MediaTek solution supports up to 5 Gbps on one channel, supports dual 2×2 radios for simultaneous dual-band operation and is compatible with the 2.4, 5 and 6 GHz bands.
Dimensity 1050, Dimensity 930 and Helio G99
MediaTek has also unveiled its Dimensity 1050 system-on-chip, the first mmWave 5G in its portfolio, aimed directly at the smartphone segment.
Through dual mmWave and sub-6GHz connectivity, it seeks to seamlessly migrate between network bands boosting speed and capacity even in densely populated areas.
The Dimensity 1050 delivers "end-to-end 5G experiences, uninterrupted connectivity and superior power efficiency to meet users' daily demands," said Hugo Simg, "With faster and more reliable connections, as well as advanced camera technology, this chip offers powerful features to help device manufacturers differentiate their smartphone product lines."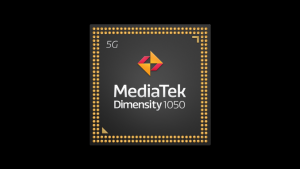 This system integrates two Arm Cortex-A78 CPUs with Arm Mali-G610 graphics engine and supports 3CC carrier aggregation in the sub-6 spectrum and 4CC carrier aggregation in the millimeter-wave spectrum.
Among other technologies, it works with UFS 3.1 storage, LPDDR5 memory, HyperEngine 5.0 gaming technology, 144 Hz Full HD+ displays and True Dual 5G SIM.
To complete its launches, MediaTek expands its family of gaming and 5G solutions with the Dimensity 930 model and the Helio G99.