Toshiba Accepts Japan Industrial Partners' $15.3 Billion Takeover Bid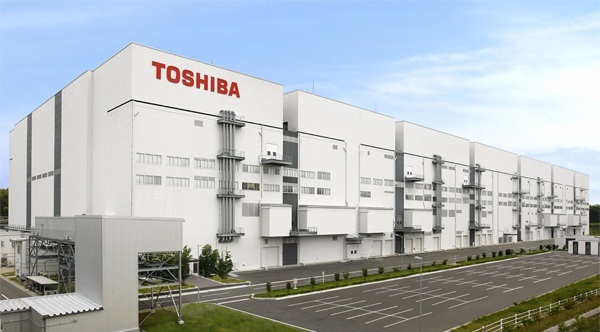 The transaction will take the form of a tender offer in which JIP will acquire all of Toshiba's common stock at a price of $40.3 per share.
Toshiba, one of Japan's largest technology companies, has accepted a proposed takeover by Japan Industrial Partners (JIP) for a total of $15.3 billion. The news has been greeted with great interest in the business and technology community around the world as it marks the end of an era for Toshiba and the beginning of a new era under JIP's ownership.
JIP's acquisition of Toshiba follows a series of financial and management challenges the company has faced in recent years. In 2015 the company was embroiled in an accounting scandal that affected its reputation and led to a major restructuring. Since then it has had to deal with a series of issues, including a major memory chip division and a $1bn cost to build a nuclear power plant in the US.
In a press release Toshiba announced that it has accepted JIP's proposal to acquire all of the company's issued shares. The transaction will be carried out through a tender offer in which JIP will acquire all of Toshiba's common stock at a price of $40.3 per share. According to the press release, the transaction is scheduled to be completed in September 2023.
The end of a long process
Toshiba's decision to accept JIP's offer follows a lengthy evaluation and negotiation process in which it has been searching for a suitable buyer for some time, having held discussions with several interested companies. Ultimately, it was JIP that made the best offer.
JIP is an investment firm that specialises in acquiring distressed companies, having acquired several technology companies in the past. JIP is interested in acquiring Toshiba to strengthen its presence in Japan's electronics and technology market, as well as to gain access to Toshiba's patents and technologies.
JIP's acquisition of Toshiba will have a significant impact on the Japanese economy and the technology industry in general. Toshiba is one of Japan's largest and most respected companies and its acquisition by an investment firm is a sign of the challenges facing the Japanese economy in general.
The acquisition will also have an impact on the technology industry worldwide as Toshiba is a company that has been a pioneer in many areas of technology, including flash memory, nuclear power, and security systems. The acquisition by JIP may have significant implications for the future of these areas of technology and how they will be developed and commercialised in the future.