Vertiv Reduces Data Centre Deployment Time by 40% with Modular Solutions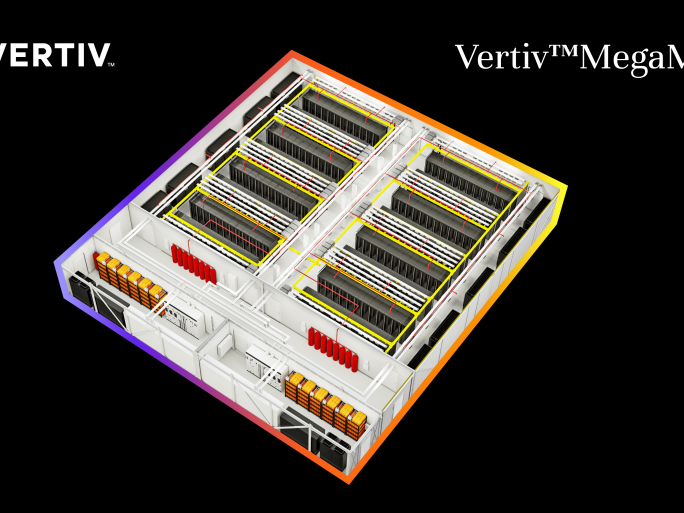 Announces EMEA availability of Vertiv MegaMod and Vertiv MegaMod Plus.
Vertiv reduces the time it takes to get a data centre up and running with its prefabricated Vertiv MegaMod and Vertiv MegaMod Plus modules.
These turnkey solutions are deployed in scalable 0.5 or 1 megawatt units to evolve with business needs. They offer the ability to grow horizontally or vertically.
Vertiv MegaMod and Vertiv MegaMod Plus promise up to 25% more rack and cooling capacity and a 40% reduction in deployment time over traditional data centres.
"Historically, facilities have been built in blocks on site, requiring long lead times and high upfront capital investment," says Viktor Petik, EMEA head of Vertiv's Integrated Modular Solutions business.
"However, increasing digitisation trends have urged investors and data centre operators to rethink this approach," he says. "As demand for digital services skyrockets, data centre owners are in a better position to take advantage of this growth if they are able to accelerate the deployment of new capacity."
"The good news is that prefabricated modular data centres like Vertiv MegaMod allow stakeholders to act quickly," Petik notes.
Vertiva's approach is already available in countries in  Europe, the Middle East and Africa region.