Who Wins the Battle for IT Talent: Tech Giants or Smaller IT Companies?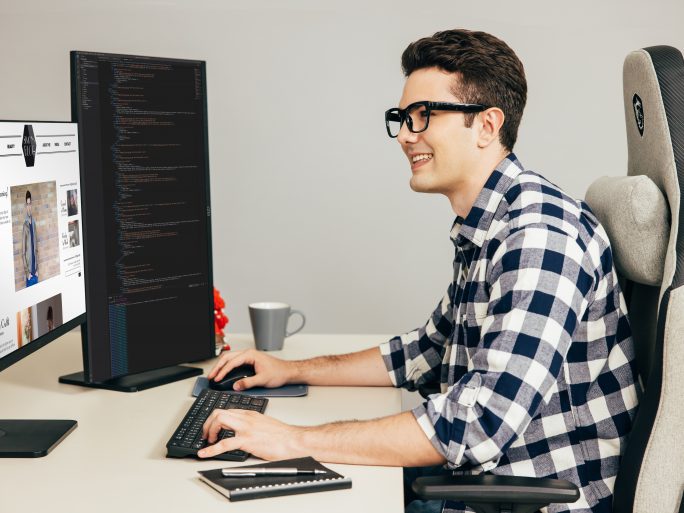 Freedom and a personal working atmosphere are decisive for job changes to smaller companies.
The market research company Mindfacts surveyed IT professionals on their perception of the job market and potential employers. The resulting study, commissioned by Trend Micro, shows the different expectations that employees have of IT companies of different sizes. When people think of a career in IT, they often think of global corporations such as Microsoft, Apple or Google.
According to the study, 92 per cent of respondents consider these tech giants to be of fundamental relevance as potential employers. According to applicants, the main things the big players in the industry can offer are good salaries and prestige: for almost three quarters of IT professionals, attractive remuneration is a criterion. In addition, 71 percent believe that "big names" on the CV would bring a career advantage.
Anonymous number and hire-and-fire culture
The tech giants, however, do not vouch for close employee loyalty. It is true that 66 per cent of respondents believe that they are better able to develop professionally because of the diversity of products. However, an almost equally high proportion of study participants (62 percent) are convinced that they are just an anonymous number at a global corporation. Employee retention looks different: For a whopping 56 per cent, a hire-and-fire culture is at the heart of their perception of a global corporation, which puts profit maximisation for the benefit of the company above employee welfare.
Do smaller IT companies pay too little and therefore have worse chances in the race for professionals? No, because their salaries are not necessarily lower. At the same time, the study shows that IT professionals value other factors in specialists that they do not expect in global corporations. At the top of the list is the appreciation of one's own work (50 per cent), closely followed by continuity in the team (48 per cent). Equally important is the freedom for personal development (45 per cent) and the personal working atmosphere (44 per cent). Both factors are even named as decisive for changing jobs and should therefore be particularly cultivated in the corporate culture of IT companies looking for employees.
For Generation Z, appreciation counts
"As our experience shows, younger employees in particular, from Generation Z, strongly value these 'soft' factors when looking for a job," says Hannes Steiner, Vice President Germany at Trend Micro. " This way, even a specialised IT company can outperform the industry giants in the search for skilled workers." Smaller and specialised IT companies should therefore not only live appreciation and a personal working atmosphere, but also consciously communicate it to the outside world and increasingly use it in their search for suitable specialist staff.