Zyxel Makes the Benefits of WiFi 6E Easy for Businesses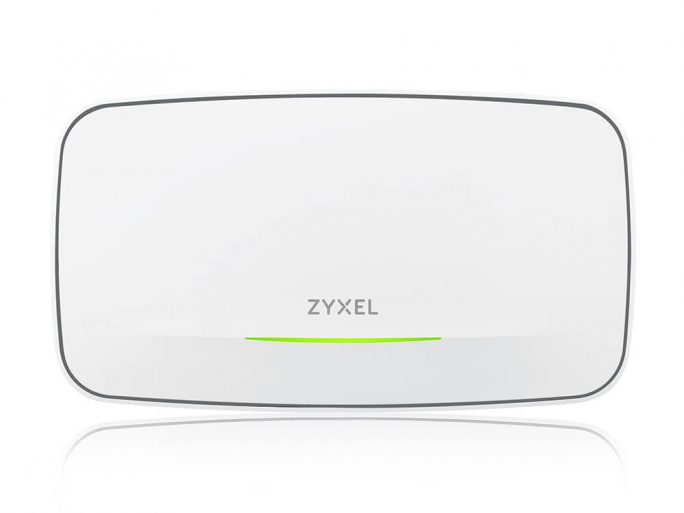 Its NWA 220AX-6E access point and WAX 620D-6E/640S-6E/655-6E models leverage the 6 GHz frequency band and bring significant benefits in high-density environments.
The Internet has changed the world. The question is no longer whether or not a business must be connected to be fully competitive. The question for businesses in the digital age, and with technological transformation setting the pace in all types of industries, is how to get the fastest, most powerful, and most efficient connection to manage a large number of devices.
The arrival of WiFi 6E allows companies to step forward and enter a new spectrum. This extension of WiFi 6 includes the same features as the previous version, such as 10 Gpbs data transfers or traffic efficiency, but incorporates additional features to meet the needs of modern users.
In addition to working in the 2.4 GHz and 5 GHz bands, the latest evolution of wireless connection technology covers more spectrum by opening up to the 6 GHz band. Thus, it offers 2.5 times more capacity. WiFi 6E uses up to seven 160 MHz wide channels in 6 GHz to support demanding applications. For example, high-definition video or virtual and augmented reality solutions.
The user experience progresses thanks to multi-gigabit speeds and ultra-low latencies, paving the way for emerging technologies. Other advantages associated with WiFi 6E are that it boosts the final performance and avoids possible signal interference from non-compatible devices, as it only supports those that are ready for the new standard.
All this translates into a qualitative leap in terms of innovation. The move to WiFi 6E is much more than a letter added to the previous generation. It is a step forward in wireless scale that is making a real difference in multiple scenarios. By extending its range, it maximizes the possibilities.
The 6 GHz band is conducive to high-density environments. At a time when hybrid work is here to stay, video call communications and the use of cloud services are growing, the demand for bandwidth is skyrocketing and WiFi 6E is taking over. It is now easier to set up smart meeting rooms to accommodate remote teams of professionals, 8K imaging or the beginnings of the metaverse.
Coverage is also facilitated in offices and for large areas where there is a high concentration of users, where there is a perceived need for equally high connectivity, including public spaces such as conference centers, university campuses, sports stadiums, or transportation hubs.
Product Selection
Zyxel recognizes the opportunity and has in its portfolio of solutions several access points compatible with the WiFi 6E standard that, in practice, maximize Internet availability and optimize the Internet user experience.
Among its proposals are the dual-radio models NWA 220AX-6E and WAX 620D-6E with BandFlex. Both have been developed to use the higher frequency of 6 GHz instead of 5 GHz depending on the configuration and therefore to benefit from better performance in a cost-effective way wherever possible.
The radio design supports both bands, ensuring full range. The difference is that the NWA 220AX-6E has the NebulaFlex solution among its specifications, which allows for standalone management or via Zyxel's cloud platform. Meanwhile, WAX 620D-6E provides a third management option, with a dedicated appliance as a security gateway. In its case, it includes one year of Nebula Pro.
Zyxel Nebula provides an intuitive web interface and a mobile application to simplify network management tasks, at no additional cost, when users need it most, from anywhere.
The WAX 620D-6E hardware incorporates a dual-optimized antenna that adapts to both in-wall and in-ceiling installations. There is the ability to switch between the two optimized antenna modes with ease to improve wireless performance in different situations.
Another, more advanced Zyxel model is the WAX 640S-6E tri-radio access point, which excels in supporting all three frequency bands at the same time (4×4 on 6 GHz, 2×2 on 5 GHz and 2×2 on 2.4 GHz). With smart antenna technology, the star of the collection prints fluidity and reliability squeezing all that the new standard has to offer. The RF filter is responsible for boosting performance on the channels of the different bands simultaneously.
Thinking about the outdoors, Zyxel also offers a device for WiFi 6E use cases: WAX 655-6E. This tri-radio device leverages BandFlex technology and features an external antenna. The 6 GHz 4×4 streams increase the MIMO transmit and receive beamforming gains to expand the range.
This selection of products designed for maximum connectivity does not forget the security part. They include the WPA3 standard and additional features such as Secure WiFi and DPPSK to keep employees protected. In addition, they bring features such as OFDMA and BSS coloring to the 6 GHz frequency to deliver on the promise of ultra-fast, fast, fast-loading connections.