AWS re:Invent Congress kicks off in Las Vegas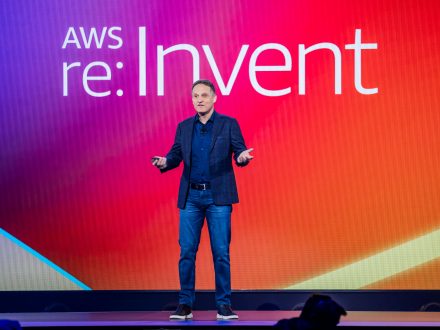 The leading public cloud provider is hosting the first "normalised" edition of its global event in front of 50,000 professionals, almost twice as many as last year.
AWS is currently holding its global AWS re:Invent 2022 event in Las Vegas, which Silicon has been attending continuously since 2015. Last year, a few days after the United States generally opened its borders in the wake of the pandemic, the conference was held in person and was attended by some 27,000 people. This year's edition almost doubled that capacity to 50,000 professionals who gathered at the Convention Centre of The Venetian hotel. The event has long since become a benchmark for the global IT industry. In fact, another 300,000 people went online to learn what was new and follow the parallel sessions.
This is because AWS represents better than anyone else the era of democratization of technology in which we are immersed. It is probably the company that has, since the beginning, driven the widespread use of the most advanced developments, of the latest innovations that until recently were only accessible to large companies with huge IT budgets.
Now, any organization has access to analytical capabilities, artificial intelligence, and machine learning services as well as data processing and storage on the latest hardware. All of this without having to spend large sums of money, but by paying as these resources are consumed.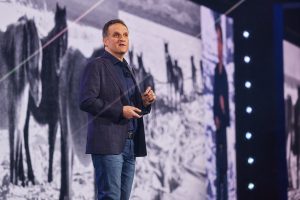 Without going any further, the ecosystem of start-ups and entrepreneurs who in many cases have broken into the sector with innovative services has been one of the great beneficiaries of the public cloud. It was Adam Selipsky himself, CEO of AWS, who highlighted during his speech some of these young companies that have made their dreams and ideas come true thanks to the use of Amazon Web Services to get them up and running without the need for large initial outlays. This is the case of projects such as Airbnb, Stripe, Lyft, and Slack, among many others, which have revolutionized the way services are provided and consumed by end users. Without the AWS public cloud, these projects would not have materialized or would simply have been much slower to come to market.
In this way, a startup can really focus on its core business and let the infrastructure, scalability, or availability specialists do their job and take care of these issues. That's the job of AWS.
But it's a model that is also being adopted by larger organizations both to deploy new services and applications and to migrate existing ones. One example is Meliá Hoteles, which has already migrated all its services, including online booking management, to the AWS cloud. The result of this complex two-year process is a 60% cost saving, a reduction in average response times from 234ms to 160ms, and a 75% improvement in the production of services, as Chris Palomino, vice president of Global IT at Meliá Hotels International, explained in a meeting with us.
Obviously, time has allowed organizations to understand that the public cloud is not always the option that best suits their needs, but, beyond hybrid cloud and multicloud cases, we must recognize the value provided by AWS for the mass adoption of the cloud in its various forms.
Also, its efforts to ensure that there is more and more integration and interconnection between all these worlds developed independently and with different objectives, something that was probably not in the plans of many solution manufacturers, including AWS itself some time ago.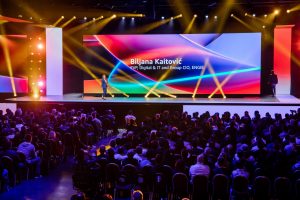 Today, practically all the conditions are in place to embrace the public cloud, but also the private cloud, while maintaining on-premise services that are difficult to get rid of for one reason or another. Cloud computing is now at full maturity and AWS is one of its greatest advocates. Even in times of uncertainty such as those we are currently experiencing, everything seems to indicate that investment in the cloud will not be affected, at least not as much as in other economic sectors.
AWS re:Invent 2022 in terms of sustainability
For those of us journalists covering this event, it is becoming increasingly difficult to condense so many announcements and news into our reports. AWS has long since ceased to be just a provider of computing, storage and networking infrastructure and has expanded into all known areas of data science. It currently has more than 200 core services and tools covering important areas such as Databases, Analytics, Artificial Intelligence, and Machine Learning, but it is also focusing on new capabilities related to the information that organizations manage (the new gold is data) such as integration, data governance and the knowledge that can be gained from it, including transactional data. And AWS re:Invent is the moment when the company is taking the opportunity to present its new set of solutions.
In future issues, we will focus on all the new developments announced during the congress, which are not few.
Special mention should be made of AWS's efforts in the area of environmental sustainability. One of the announcements made in recent days is the commitment to return more water to communities than it uses by 2030, as we reported in Silicon this week.
Selipsky remarked: "Water scarcity is a major problem around the world, and with today's announcement on water+ we are committed to doing our part to help solve this rapidly growing challenge. He said: "Within a few years, half of the world's population is expected to live in water-scarce areas, so to ensure that everyone has access to water, we must all innovate new ways to conserve and reuse this precious resource. While we are proud of the progress we have made, we know we can do more. We are committed to leading water stewardship in our cloud operations and returning more of the water we use to the communities in which we operate. We know it's the right thing to do for the environment and for our customers."
To achieve this, he announced a series of measures including being more water efficient, using sustainable sources such as recycled water and rainwater harvesting, reusing water for communities, and replenishing water where it is most needed.
In this vein, the AWS CEO recalled another similar initiative previously announced, that of using 100% renewable energy in all its facilities and data center regions by 2025.