Brother Expands Its Printer Family To Meet The Needs Of SOHO Environments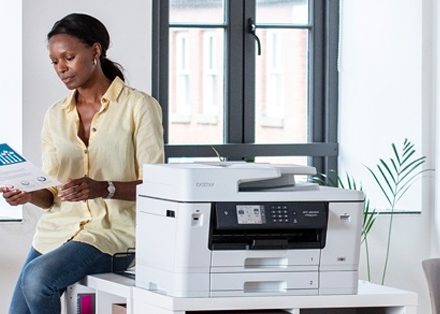 The new solutions offer versatility, scanning quality and professional printing with more compact, affordable and sustainable equipment.
Environmental awareness has increased significantly in recent years. As a result, more and more environmentally friendly equipment is being designed, which is a key factor when making a purchase.
In addition to this, the rise of teleworking has created certain printing needs for which Brother has developed a new series of A4/A3 professional ink multifunction printers, which integrate the new MAXIDRIVE print chip and offer higher print speed, quality and reliability.
These new devices consume less energy by integrating inkjet technology and their lifespan is up to three times longer than previous models; which increases their durability.
Thus, Brother has improved color printing speed by 50% and 40% in monochrome. In addition to reducing the speed of printing the first page. This expansion of devices incorporates high-capacity ink cartridges that reduce operating costs and print with fewer interruptions.