Chatbot for Use in Customer Service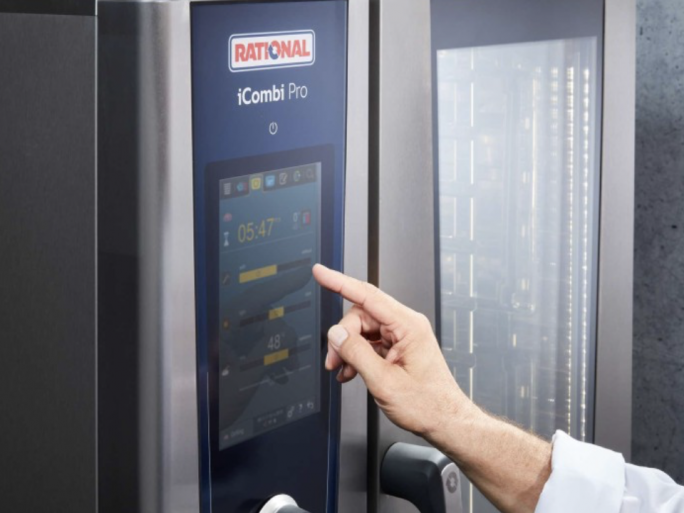 Kitchen equipment manufacturer RATIONAL uses ChatGPT's API for call center relief.
The manufacturer of kitchen equipment, which is used in professional kitchens worldwide, has been operating a telephone advice service for chefs on appliances and recipes for years. However, the shortage of skilled workers is jeopardizing the work of the "ChefLine." Although the long-standing support staff have extensive experience, there is a lack of qualified successors. RATIONAL was therefore looking for a digital solution to secure the consulting service in the long term.
Integration of the ChatGPT API
The ChefLine was supposed to get a digital colleague. A chatbot that can solve recurring problems completely on its own and thus relieve the service hotline staff. To make the dialog between inquiring chefs and the new, digital colleague as pleasant as possible, ChatGPT's API was integrated into the application.
Together with PLAN D, the manufacturer first identified the initial situation. What are the expectations and wishes of the RATIONAL team and what data is available? What are the callers' concerns? Which languages are used? How are customers and appliances identified? Are the kitchen appliances Wi-Fi enabled? Derived from the answers to these questions, the two companies worked out concrete use cases, taking into account their technical feasibility, the availability of data, and cost-effectiveness.
Achieving a Minimum Viable Product (MVP) in a short time
The chatbot combines RATIONAL's expertise with the capabilities of ChatGPT. In practical use, chefs could receive telephone advice on the manufacturer's appliances and recipes via this worldwide, 365 days a year. During the project, the management and technology consultancy was able to prove how companies can concretely evaluate whether and to what extent AI applications are economically relevant for them. In addition, PLAN D was able to show how such applications can be developed to the maturity of an MVP in the shortest possible time and how this can be implemented in the company.
Sascha Barby from RATIONAL: "The MVP makes the potential of artificial intelligence very tangible for companies. With this impressive result after only 100 days, we were also able to convince internal stakeholders to invest further in AI and data. I'm excited about the next steps."
A webinar
on the ChatGPT case study is available free of charge on 08.06.2023 at 12.00 noon. "Case Study: using ChatGPT successfully in customer support".