ChatGPT to Drive Retail Spending on Chatbots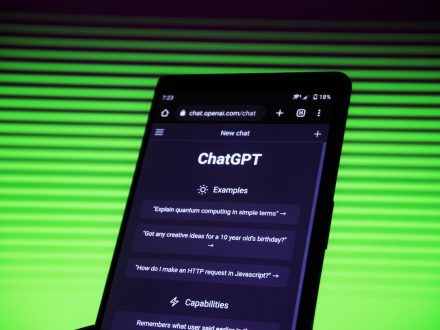 The global retail sector will invest $72 billion in chatbots by 2028, six times more than this year. ChatGPT and other AI models will drive this growth.
The boom in generative AI, and particularly ChatGPT, is generating rivers of ink in the media.
For example, on Silicon.co.uk we have discussed some of the generative AI tools set to revolutionise creativity. And we have also discussed the impact that the rise of AI could have on data centres and sustainability.
In any case, it is clear that this technology is set to be at the heart of many of the developments we will see in the coming years.
ChatGPT will also drive the adoption of chatbots in retail. At least this is what Juniper Research estimates, which predicts that global spending on chatbots will reach $72 billion in five years' time, compared to $12 billion at the end of this year.
This is according to the report 'Chatbots: Market Forecasts, Sector Analysis & Future Strategies 2023-2028', which specifies that much of this growth will be driven by the emergence of profitable open language models in regions such as North America and Europe, with ChatGPT as the undisputed protagonist.
The consultancy explains that these open language models consist of large neural networks that are trained with substantial amounts of online information and learn with a low level of human supervision. It specifies that these models are implemented in chatbots to automate functions such as customer service, marketing or payment processing.
As such, he predicts that the development of open language models will become a key driver of spending growth among small and medium-sized retailers who previously could not invest in chatbots.
"Historically, chatbots have been a low priority for omnichannel strategies due to the high cost of training AI-based algorithms. However, ChatGPT has disrupted the development of this trend, reducing the cost of implementing chatbots for smaller retailers," says Frederick Savage, author of the research.
The research highlights that the Asia-Pacific region accounts for the lion's share of spending. It predicts that it will account for 85% of retail spending on chatbots by 2023, despite accounting for only 53% of the world's population.
Juniper Research notes that instant messaging apps such as WeChat, Line and Kakao have established strong partnerships with many online retailers, which has led to high levels of trust in chatbots in the retail channel.
However, the report predicts that the launch of open language models will drive growth outside Asia-Pacific. As such, it predicts that Asia-Pacific will account for 66% of spend by 2028, reducing its share as online retailers in other areas, such as North America and Europe, implement chatbots in their activities.
To maximise this growth outside Asia-Pacific, the study urges vendors to target ecommerce in these two regions.