Dynatrace Expands its Grail Technology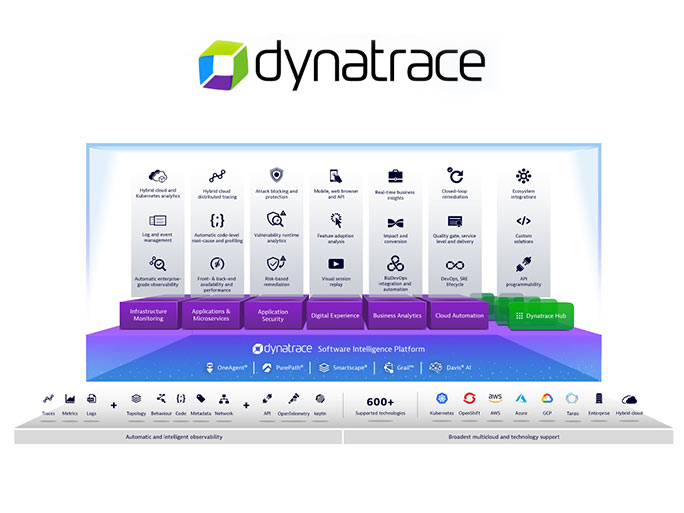 Dynatrace's Grail-powered platform is now capable of capturing and analyzing business data while preserving multi-cloud context.
Dynatrace, a software intelligence company, has expanded its Grail technology to power its business analytics module. It is now able to instantly capture, store and analyze enterprise data from applications, and infrastructure at a massive scale, while preserving the context of data in multi-cloud environments.
Cloud Complexity
Increasingly, businesses rely on digital services to increase revenue and improve customer satisfaction, leading to competitive differentiation. To achieve service and user experience optimization, IT teams are increasingly relying on insights from a variety of business data, such as application usage, conversion rates, and inventory returns.
According to a Deloitte study, two out of three organizations are not comfortable accessing or using data from their business intelligence tools. Traditional business intelligence tools lack the speed, scale, flexibility, and granularity needed to provide insight into services built on complex cloud architectures. For this reason, Dynatrace believes that business analytics in modern cloud environments require a new approach.
Bernd Greifeneder, founder and CTO of Dynatrace, said: "To drive digital transformation at scale, organizations need reliable, real-time insights from their business data. Existing solutions are often based on outdated data, do not provide accurate answers in the IT context, and require manual maintenance and coding by engineers."
The Dynatrace platform
The Dynatrace platform is able to execute the process of capturing, storing, and analyzing business data without requiring engineering resources or code changes. This platform prioritizes business data separately from observability data to enable business and IT teams to drive accurate, reliable, and cost-effective automation, performing ad hoc analysis covering a wide range of processes.
Examples of processes that Dynatrace can cover include order fulfillment and invoice payment, service activation, and customer onboarding workflows, and the revenue impact of new digital services.
Greifeneder explained: "By elevating the priority of business data to ensure it arrives without sampling and with lossless accuracy, business and IT teams using the Dynatrace platform can now easily access valuable business insights on demand. This has the ability to unlock almost limitless business analytics use cases, enabling our customers to instantly answer their most challenging questions with accuracy, clarity, and speed."