Google Makes Earth Engine Available To Businesses And Governments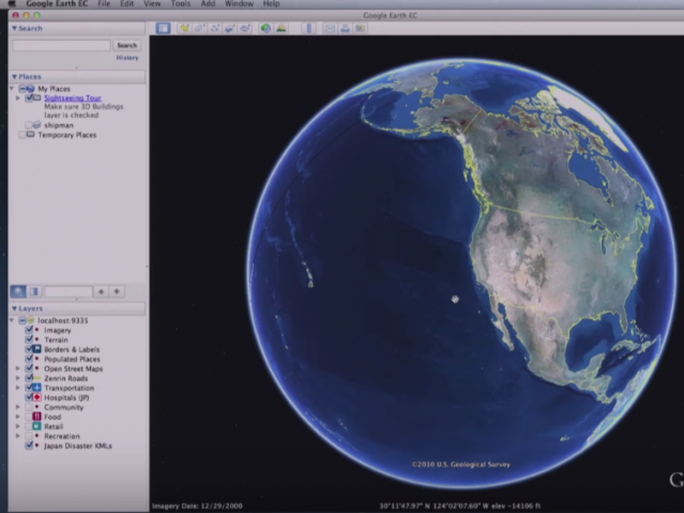 The commercial version of Earth Engine is a Google Cloud offering. It is designed to help businesses achieve their sustainability goals. Meanwhile, the version for research, education and NGOs remains free.
Google is now offering a commercial version of Google Earth Engine to businesses and government entities. Google originally launched Earth Engine in 2010 for scientists and non-governmental organizations to provide them with access to comprehensive information about the Earth's surface.
Earth Engine is one of the world's largest publicly available Earth observation catalogs, combining data from satellites and other sources that continuously feed into Earth Engine. The data is combined with massive geospatial cloud computing resources, enabling organizations to leverage the raw data for timely, accurate, and high-resolution insights into the state of the world.
The commercial version of Earth Engine is now being brought to market by Google Cloud. The target audience is organizations that value sustainability. Companies are under pressure from regulators, investors and customers to reduce their carbon emissions. Google wants to help them meet their sustainability goals with more and better data.
"Over the years, businesses and governments have increasingly approached us to accelerate their sustainability transformations," said Rebecca Moore, director of Google Earth. "We help companies use natural resources responsibly and build sustainable business practices."
A select few companies have had access to the commercial version of Earth Engine since last year. According to Google, SC Johnson used the platform to learn more about mosquito population fluctuations to help guide the development of its pest control products. Using billions of individual weather records combined with data on mosquito populations over the past six decades, the company developed a publicly available predictive model of when and where mosquito populations will emerge.
Google announced that it will continue to make the Earth Engine available free of charge to nonprofit organizations and for academic research and educational purposes.