HP Launches Printers for the Architecture, Engineering and Construction Industries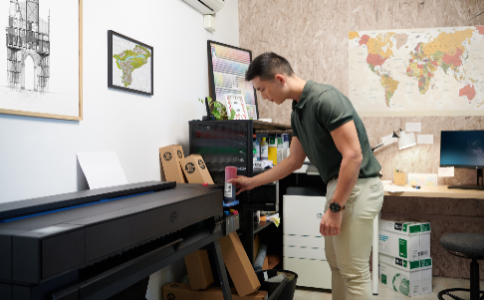 HP introduces the HP DesignJet T850/T950 and HP DesignJet XL 3800 with a focus on cybersecurity and sustainability.
HP is expanding its printer line-up with new 36-inch DesignJet models aimed at architecture, engineering and construction professionals and new hybrid work environments.
The HP DesignJet T850/T950 and HP DesignJet XL 3800, along with HP Click and HP Smart software, will enable work from virtually anywhere, including document collaboration with colleagues.
Common features include cybersecurity and sustainability. These printers come with the HP Wolf Security protection solution built in and support HP's forest restoration initiative. The HP DesignJet T850/T950 family is made from at least 35 percent recycled plastic, uses cartridge-based cartridges and supports automatic power on/off. At least one third of the contents of the HP DesignJet XL 3800 are recycled.
They also stand out as the first technical devices with pigment inks. They promise fine lines and vivid colours with HP Flex Tech inks.