Oracle Disassociates Itself from the US Government to Ensure "a True Sovereign Cloud in Europe"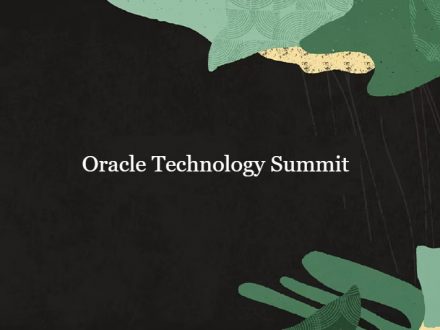 Oracle's new cloud region in Spain will be operated by a company created specifically to ensure the sovereignty of its customers' data, thus avoiding the US Cloud Act.
Oracle held its annual Oracle Technology Summit yesterday to show customers and partners the latest advances in its cloud technology.
This year's main protagonist is undoubtedly the new cloud region that the provider is about to open in Spain "in a matter of weeks", as Albert Triola, general manager of Oracle Iberia, declared at a press conference on the occasion of this congress.
This is a firm commitment by the company to provide the necessary services that any organisation, regardless of its size, needs today to be able to develop its digitisation and secure its operations in a world increasingly marked by the importance of the data that is created and managed every day.
"We don't mind admitting that we are late to the public cloud model, but our platform has been designed to meet all these needs and to comply with European data protection regulations," Triola explained to the specialised media.
Moreover, despite being the last of the major hyperscale providers to announce the deployment of a new cloud region in Spain, it will probably be the first to make it available to customers who want to bring their data and applications there.
This is because Oracle Cloud Infrastructure (OCI) has an architecture that allows deployments in record time thanks to the use of artificial intelligence in all its layers, with Oracle Autonomous Database as the flagship solution and surrounded by the entire stack of applications and cloud solutions developed by Oracle over the last few years.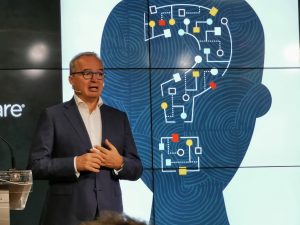 However, Triola emphasised the efforts in terms of interoperability and interconnection between the different hyperscale platforms on the market, which is essential for any type of organisation so as not to close itself off to any one provider and maintain control of all resources in a unified way without dying in the attempt.
Such interconnection is the answer to an increasingly complex world with a wide variety of services available in the public cloud. It is what he called the 'internet of clouds', where providers must make it easier for customers to decide which resources to use according to their particular needs without compromising the user experience.
When asked by this writer, Triola stated that the new cloud region in Spain will ensure data sovereignty for companies that decide to locate their data in this infrastructure. In practice, this means disassociating itself from the US Cloud Act promoted by the Trump administration and approved by the US Congress, whereby any US company, regardless of the region where it is operating, must hand over its customers' data in the event that it is required to do so by the US government.
To this end, and in close collaboration with European agents, "Oracle has created a company based in Spain, in such a way that it is completely independent to ensure the sovereignty of its customers' data in our region".
Oracle Technology Summit
This issue was also discussed during the congress held in Madrid, where details were provided on how Oracle's new region in Spain will work and the different alternatives that customers will be able to choose from beyond the public mode.
These options come thanks to Oracle's own partnership with VMware, which has developed a joint solution (Oracle Cloud VMware Solution) to facilitate the provisioning, deployment and migration of workloads in Oracle Cloud Infrastructure and other clouds such as Microsoft Azure (soon, also in AWS).
Another of the day's highlights was the use of artificial intelligence at any level of this complex web of solutions and services. According to the company, 45% of Spanish executives will prefer AI to be able to make business decisions for them in the future. This is because it is able to process huge amounts of data and take it all into account much more efficiently than humans, who are already overwhelmed by such a volume of information.
It was also discussed how AI enables faster innovation, as well as facilitating the construction of business processes through the use of Low-Code/No-Code tools, which are increasingly present in the market to democratise the creation of this type of applications for daily use among workers.