Ordering Food Via AI Voice Chatbot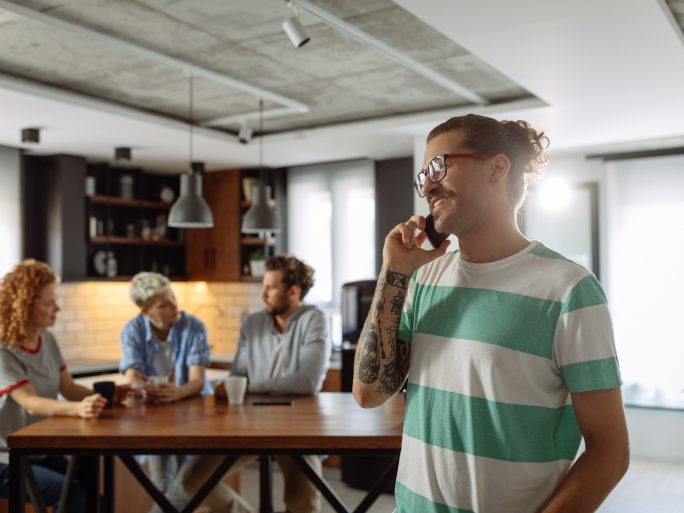 In the hospitality industry, artificial intelligence with intelligent speech recognition function is used for the first time.
The AI software product foodcall is able to automatically handle all incoming phone calls from restaurants, take orders and reservations, and forward customer inquiries and concerns. The first intelligent voice chatbot for the restaurant industry from we-do.ai takes orders, reservations or other concerns from callers in a smooth conversation.
Foodcall is 24/7 collaborator for restaurant
If customers call in the traditional way, there is no service employee on the other end, but the intelligent voice chatbot. The artificial intelligence recognizes for example if it is an order and forwards it directly to a screen (laptop, pad) or the restaurant's POS system so that the kitchen team can start preparing it right away. The voice chatbot is operational 24 hours a day, can handle multiple phone calls simultaneously, and remembers, for example, the last orders placed, including preferences, as well as the customers' delivery addresses. foodcall also handles other concerns such as a call from the tax advisor or the food supplier. The restaurant can thus fully concentrate on preparing food, serving or delivering it.
Fewer incorrect orders
The AI voice chatbot reduces order-taking errors. The voice recognition software works accurately and each customer has the opportunity to review the order and correct it if necessary. Voice recognition also offers a huge advantage for foreign restaurant owners and customers: misunderstandings due to language barriers are much less likely with the use of the service than with traditional order processing.