Red Hat: 30 Years of Making Open Source Grow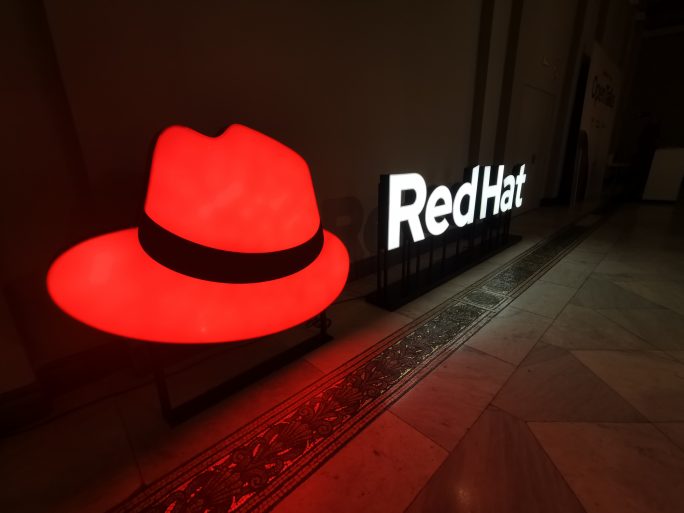 Red Hat is blowing out 30 candles on its birthday cake this year. The company is looking to the future with optimism, although it is aware of the speed of change. Cybersecurity and advances linked to AI will be priorities in a roadmap where the defence of open source will continue to lead the way.
The company that Bob Young and Marc Ewing founded in 1993 has little to do with today's Red Hat. Although in its 30-year history, there has always been one non-negotiable element: the defence of open source software.
In its early days, the company marketed a customised Linux distribution, called Red Hat Linux, which was distributed in retail shops as a packaged software product, sharing the shelf with Microsoft Windows and other software. In fact, it tried to compete as a PC operating system against the ubiquitous Windows, but the muscle of the company led at the time by Bill Gates destroyed any Linux-based alternative.
In 2001, however, a change occurred that would definitively change its course. The company stopped shipping Red Hat Linux in boxes and introduced an enterprise edition sold on a subscription basis: Red Hat Enterprise Linux. "It became its flagship product. It was an offering for the most demanding data centres in the world," says Julia Bernal, Red Hat's country manager for Spain and Portugal.
That decade was very important for the growth of the company, which expanded its market through a series of acquisitions. In 2006, Red Hat bought JBoss, the world leader in open source middleware. "With this acquisition, Red Hat significantly expanded its technology offerings and entered the open source enterprise application development, deployment and management space. The purchase came at a time when the industry was moving towards service-oriented architecture (SOA)," says Bernal.
Two years later, it made its commitment to transforming the virtualisation market a reality with the acquisition of Qumranet, Inc. bringing to market end-to-end virtualisation technology and management solutions across all systems, from servers to desktops, on both Linux and Windows.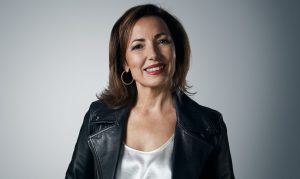 And back in 2010, the acquisition of Makara accelerated the development of Red Hat OpenShift, which became generally available in November 2012. "It was a revolution because of its ability to allow customers to operate in any hybrid cloud environment, including their data centres or any public cloud," says the company's country manager in Spain.
Its purchasing and alliance strategy continued over the next decade. In 2014, Red Hat and the CentOS Project joined forces to build a new CentOS, capable of driving the development and adoption of next-generation open source technologies, opening a truly fruitful era. "This collaboration accelerated the development of solutions such as Red Hat Enterprise Linux, Red Hat Enterprise Linux OpenStack Platform, Red Hat Cloud Infrastructure, Red Hat Enterprise Virtualization, Red Hat JBoss Middleware, OpenShift by Red Hat and Red Hat Storage," Bernal said.
Red Hat acquired Ansible in 2015 in order to strengthen its management product portfolio. "This purchase gave Red Hat the automation capabilities to help its customers reduce the cost of operations and simplify the management of cloud-native and traditional applications in hybrid environments.
A year later, when APIs were already playing an important role in accelerating innovation and business growth, the company bought 3scale, with the goal of simplifying the integration of APIs into cloud and microservices-based architectures.
Another move was the purchase of CoreOS, in 2018. This allowed customers to build an application and deploy it in any environment with the flexibility of open source. "With this purchase, Red Hat was looking to further accelerate the adoption and development of the hybrid cloud platform for modern application workloads," says Bernal.
A new era with IBM
All of these transactions made Red Hat the leading open source solutions provider, with a turnover of $3.4 billion in fiscal 2019, which ended on 28 February. Just four months later, in July 2019, the company was acquired by IBM for $34 billion.
"Joining forces with IBM has enabled us to scale the market and accelerate our growth, bringing our open enterprise technology to many more organisations. Prior to the acquisition, Red Hat was an IBM partner and its customers had access to our cutting-edge open source-based technologies, which are the cornerstone of hybrid cloud innovation, but now that access is more direct," said the Red Hat country manager.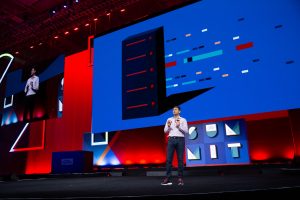 "What has made this transaction successful is that we have maintained our agreement to add synergies and preserve our independence. This independence has allowed us to decide on the development of the technology we put in place, make acquisitions as we see fit, design our technology proposition and maintain our collaboration with our entire partner ecosystem, which also includes IBM as a cloud provider, as well as Microsoft Azure, AWS and Google Cloud," he adds.
The IBM purchase has not slowed the evolution of Red Hat, which in 2021 strengthened its security focus with the acquisition of StackRox, which became Advanced Cluster Manager for Kubernetes. "With its powerful native security features for Kubernetes, it offers a secure experience from code development to code deployment on OpenShift and on xKS, covering hybrid cloud container orchestration technologies," specifies Bernal.
Open source, security and AI
Open source has been a hallmark of Red Hat since its inception. "Since its inception and throughout these 30 years, it has contributed to the community with the goal of ensuring that open source continues to unleash the world's potential. Red Hat represents the success of open source. In the 1990s, at a time when major technology companies were betting on proprietary technologies, Red Hat decided to develop technology collaboratively and openly, and was able to demonstrate that it was possible to make money this way, without having to keep the secret formula under lock and key. In 2011 it became the first company of its kind to reach profits of $1 billion," says the head of the company in Spain.
Cybersecurity has also been a priority for the company. "We are aware that security needs are not static. Regulatory reforms, compliance requirements and cyber-attackers change almost daily, which requires constant vigilance from security teams. That's why it is essential for us to drive innovation in the security of hybrid cloud environments, across the entire lifecycle of technology and software solutions," he specifies.
He emphasises the shift in the security paradigm. "Until not so long ago, IT security was a checkpoint at the end of the software development cycle. It was slow. Today, however, companies are looking for ways to create integrated IT security programmes so that they can adapt more quickly and effectively to security threats. It's about integrated security," he says.
Red Hat is addressing this challenge by introducing a security standard into the software supply chain. "At the Red Hat Summit we presented Red Hat Trusted Software Supply Chain, a solution that improves resilience against vulnerabilities in the software supply chain," Bernal notes.
He also recalls that the company has strengthened its Kubernetes security proposition with Red Hat Advanced Cluster Security Cloud Service. "In this way, we offer our security capabilities not only to those who have Red Hat OpenShift, but also to those who have non-Red Hat Kubernetes platforms, such as Amazon EKS, Google GKE and Microsoft AKS".
Looking to the future, Bernal notes that "the main challenge we face is the speed of change". "Today, innovations are happening faster and faster. We have to be prepared to be able to join this change without having to abandon everything we are working on and have worked so hard to build. As Matt Hicks said at the Red Hat Summit, 'we need innovation that moves us forward without erasing our present'," he said.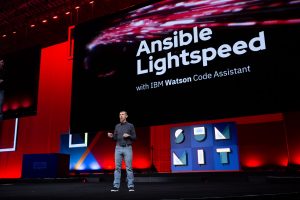 And if we look to that future, which in reality is already the present, it is impossible not to talk about artificial intelligence. "We must work to ensure that our technological developments fit perfectly with what is already being worked on in companies".
At this year's Red Hat Summit, the company presented a comprehensive approach for organisations to leverage generative AI in IT operations using open-source technology.
"Ansible Lightspeed, with IBM Watson Code Assistant, provides a generative AI-centric experience that helps save organisations time and money. Red Hat OpenShift AI provides a standardised foundation for consistent AI/ML model training across the hybrid cloud. The AI-centric portfolio will build on Red Hat OpenShift Data Science to make production-ready AI models and applications an achievable reality for enterprises," explains Bernal.
He also talks about Event-Driven Ansible, "which is the next generation of automation". "It is a scalable and resilient solution that facilitates automation across the hybrid cloud. It helps improve service resiliency and drives consistency in response to routine IT requests, freeing teams to drive business value beyond maintenance," he elaborates.