Report: Elon Musk Warns of Possible Twitter Bankruptcy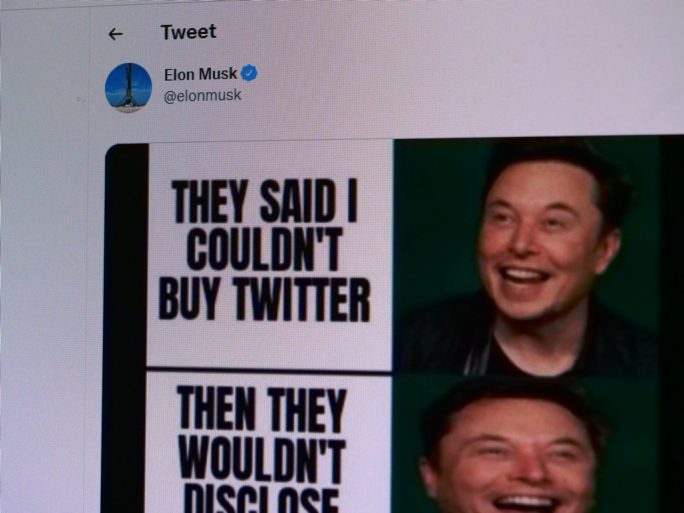 Revenue from subscriptions to Twitter should avert insolvency. Otherwise, Musk expects negative cash flow in the range of several billion dollars in the coming year.
Elon Musk expressed his concerns about Twitter's future at a staff meeting. As The Information reports, Musk stressed at the meeting that the company is currently in the red and that "insolvency is not out of the question."
To be specific, Musk spoke of negative cash flow in the coming year in the range of several billion dollars. Twitter, he said, needs to get back to taking in more money than it is spending. Twitter's future also depends on the success of its new subscription service, Twitter Blue, he said. "The reason we're so heavily focused on subscribers is because we want to keep Twitter alive," Musk is quoted as saying in the report.
Musk first brought up the acquisition of Twitter in the spring. After the short message service initially resisted a hostile takeover, Twitter eventually accepted the $44 billion purchase offer. Shortly thereafter, Musk wanted to back out of the deal. Only a threatened lawsuit caused Musk to close the transaction on short notice at the end of October.
Musk removes option to work from home office
After that, the new Twitter owner primarily made negative headlines. Among other things, he terminated by e-mail about half of the workforce, including large parts of the management. Other key managers left the company voluntarily. Among them, apparently, was the chief information and security officer in charge of ad sales.
In addition, in his first email to Twitter employees, Musk asked all employees to work at least 40 hours a week on-site at the office in the future. Musk banned home office work with immediate effect – exceptions would have to be approved by him personally.
As recently as March, then-Twitter CEO Parag Agrawal had confirmed that employees could decide for themselves where they want to work from. "The decision about where you work, whether you feel safe traveling for business and what events you attend should be yours," Agrawal said.