U-Turn: Musk Renews Takeover Bid For Twitter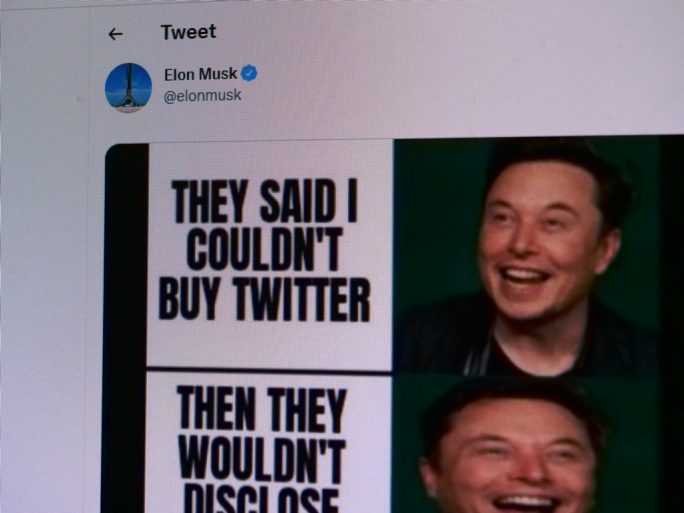 The purchase price remains at $54.20 per share. However, Musk demands the immediate termination of all lawsuits against him. The announcement gives the Twitter share price gains of more than 20 percent.
Elon Musk has renewed his offer to buy Twitter. After all, Musk wants to take over the short message service at the conditions proposed in April, according to a stock market report. In return, however, Twitter would be obliged to immediately discontinue the lawsuit filed against Musk, as well as all other proceedings.
Twitter and Musk have actually been at odds since April over the acquisition by the Tesla founder. Initially, Twitter rejected the offer as frivolous. It wasn't until Musk demonstrated $46.5 billion in financing that Twitter's board of directors changed course.
Subsequently, a dispute broke out over the percentage of spam and fake accounts on Twitter. Since they cannot be monetized, Musk says they are crucial in Twitter's valuation. Twitter is said to withhold important information about the share of bots in daily active users, which Twitter has always resisted. Elon Musk finally took this as an opportunity to withdraw from the takeover agreement – compliance with which Twitter then sued.
Twitter wins partial victory in cour
After that, the allegations made by Twitter's former Chief Security Officer Peiter Zatko had put additional strain on the relationship between Twitter and Musk. Among other things, Zatko accused his former employer of putting profit ahead of user security. Musk now argues that a severance package paid to Zatko violates the acquisition agreement, which Twitter rejects.
Twitter, meanwhile, has repeatedly made it clear that it intends to stick to the acquisition agreement. In mid-September, Twitter shareholders finally approved Elon Musk's offer of $54.20 per share. At the time, the stock was trading for a price of $41.74.
It is unclear whether Musk's U-turn is related to the recent court ruling in the dispute between Twitter and Musk. Yesterday, a judge also approved a request by Twitter to investigate whether Zatko had been in contact with Musk's lawyers prior to Musk's cancellation of the Twitter deal.
Investors welcomed Musk's renewed commitment to buy Twitter. Twitter's share price climbed 22.24 percent to $52 yesterday. The official announcement of the acquisition in April had given the paper a temporary purchase price of 51.70 dollars.