Survey: How Business Will Invest in Digital Technology by 2025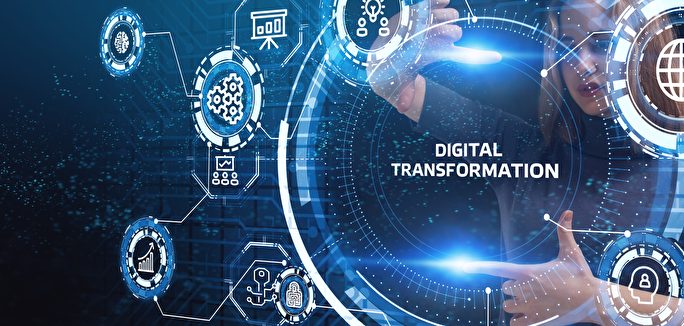 Top 3 goals for increased investment: Process automation, artificial intelligence and cloud platforms.
By 2025, companies in Germany, Austria and Switzerland want to use digital technologies that can reduce risks to business success. Experts name the following as the top three goals for increased investment: process automation, artificial intelligence and cloud platforms. These are findings from DXC Technology's non-representative 'Digital Journey Monitor 2023'.
Process Automation
60 percent of all decision-makers in the DACH region plan to invest more in process automation in the next three years. Relieving their own employees of tasks that can be automated is an important to very important goal for 78 percent of experts when it comes to using digital technology. This applies, for example, to heavy lifting work in manufacturing, the handling of substances that are hazardous to health, or repetitive work steps – the so-called three-D jobs: Dirty, Dull and Dangerous. Making jobs attractive and successfully recruiting employees plays a key role in the future business success of companies: 64 percent of companies currently report a medium to high risk of not being able to fill vacancies.
Analysing Costs
Well over one in two decision-makers (54 percent) in the DACH region plan to invest more in digital applications with artificial intelligence over the next three years. For example, the experts want to use data science to analyze energy costs and make them transparent, record the CO2 balance or reduce wear and tear in production with predictive maintenance (machine learning). Around 80 percent rate the use of digital technology as important to very important for making costs visible with analytics and ensuring greater transparency and efficiency in process flows.
Strengthening Resilience
One in two decision-makers (52 percent) in the DACH region has more budget to invest in the development or expansion of cloud platforms over the next three years. Networked collaboration with partners, for example, plays an important role in increasing resilience in business processes. A majority of just under two-thirds, for example, currently classify threatening gaps in supply chains as a medium to major risk – while just nine percent see no risk here for their own company's business success.
"The responses from decision-makers in our Digital Journey Monitor clearly show how companies are currently using digitization to meet the challenges of our time," says Carsten Meinecke, Head of Analytics, Consulting & Engineering at DXC Technology in Europe. "To identify risks and leverage efficiencies, companies are focusing on rapid development of new applications and modernization of existing ones. Here, DXC sees itself as a partner to our customers to accompany them in the 'digital lifecycle' as close as possible to their products and services end-to-end."
About the survey
The survey for the DXC Digital Journey Monitor 2023 was conducted online in October 2022 by a market research institute based on expert panels: in Germany (N=119), Austria (N=113) and Switzerland (N=112).