ZTE annuncia un'unità di rete ottica compatibile con PON da 50G e WiFi 7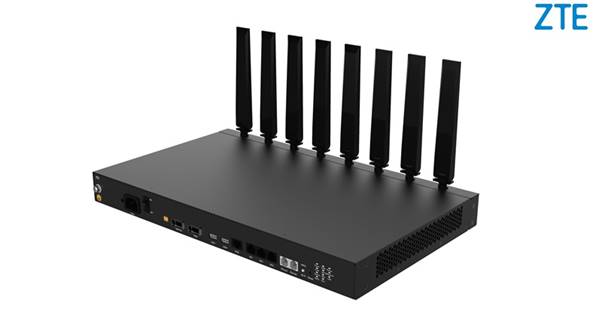 Il modello ZXHN F9746Q è dotato di chipset MediaTek Filogic e intende spingere l'Internet of Everything (IoE).
ZTE ha annunciato una nuova unità di rete ottica (ONU) compatibile con reti passive da 50 gigabit (50G PON).
Dopo il lancio di un prototipo di PON da 50G durante il Mobile World Congress di Barcellona, ZTE ne presenta un altro ugualmente in grado di supportare la tecnologia WiFi 7. Si tratta del modello ZXHN F9746Q, equipaggiato con chipset MediaTek Filogic WiFi 7.
La soluzione integra soluzioni Multi-Link Operation e Xtra Range di MediaTek, ottimizzando così la User Experience in servizi ad elevata ampiezza di banda.
ZXHN F9746Q utilizza tecnologia PON 50G asimmetrica dal lato rete, con velocità di ricezione da 50 Gbps e velocità di trasmissione da 25 Gbps.
La soluzione dispone di porta ottica Ethernet da 50G e fornisce quattro flussi spaziali nelle bande da 2,4 GHz, 5 GHz e 6 GHz, per una velocità massima teorica di 19 Gbps e una velocità di connessione quattro volte più alta rispetto alle ONU con standard WiFi 6.
ZTE spera di accelerare lo sviluppo di servizi con questo prototipo, dando il via quindi all'era dell'Internet of Everything.